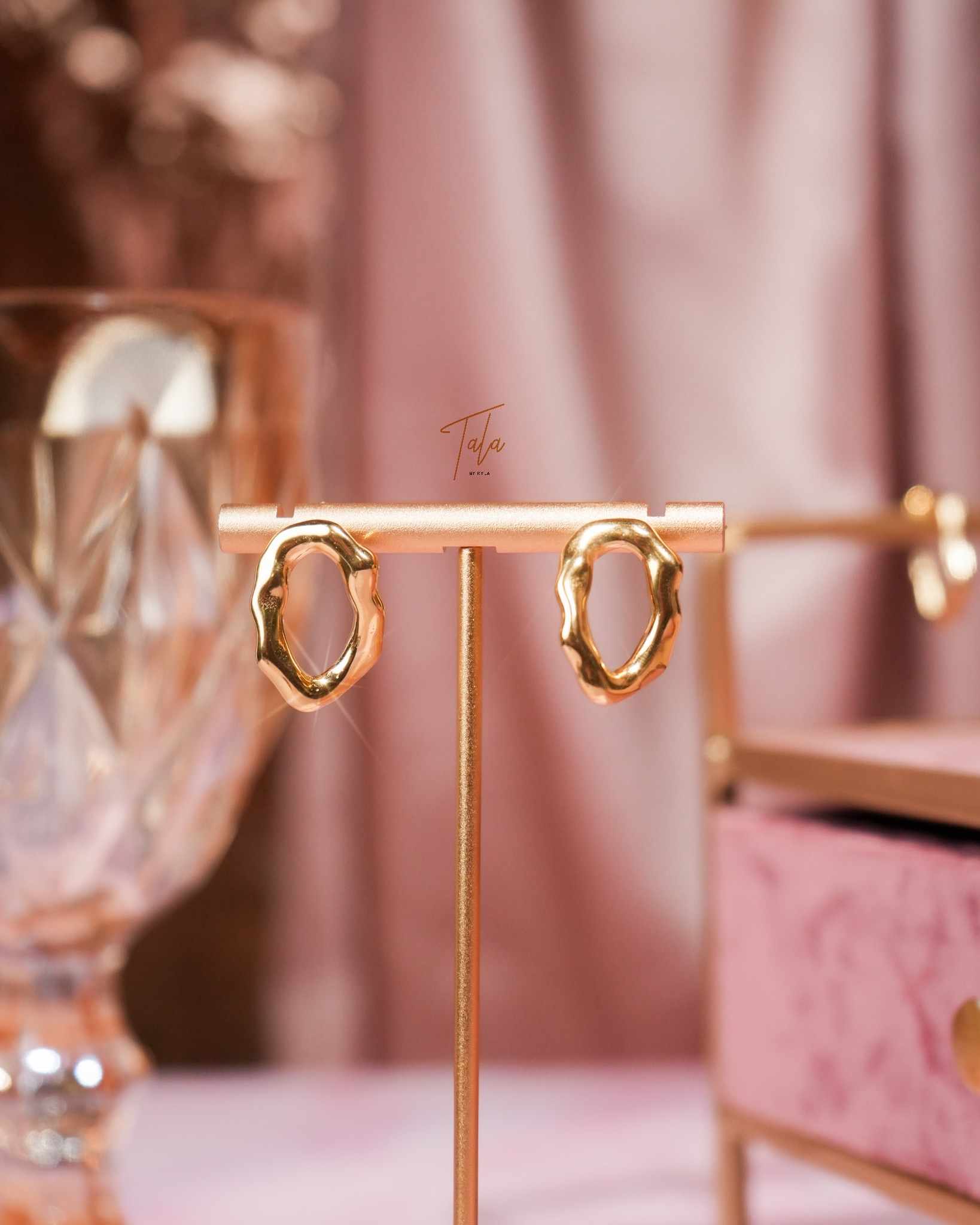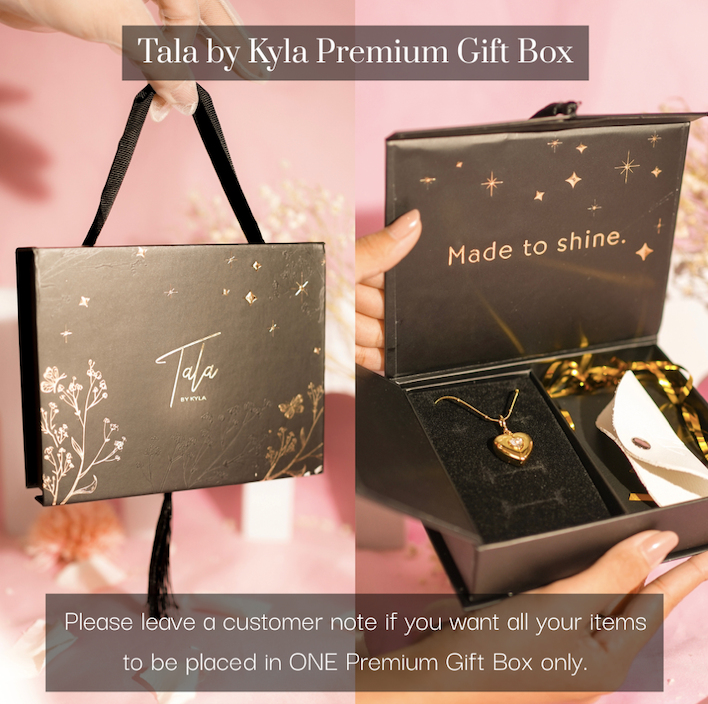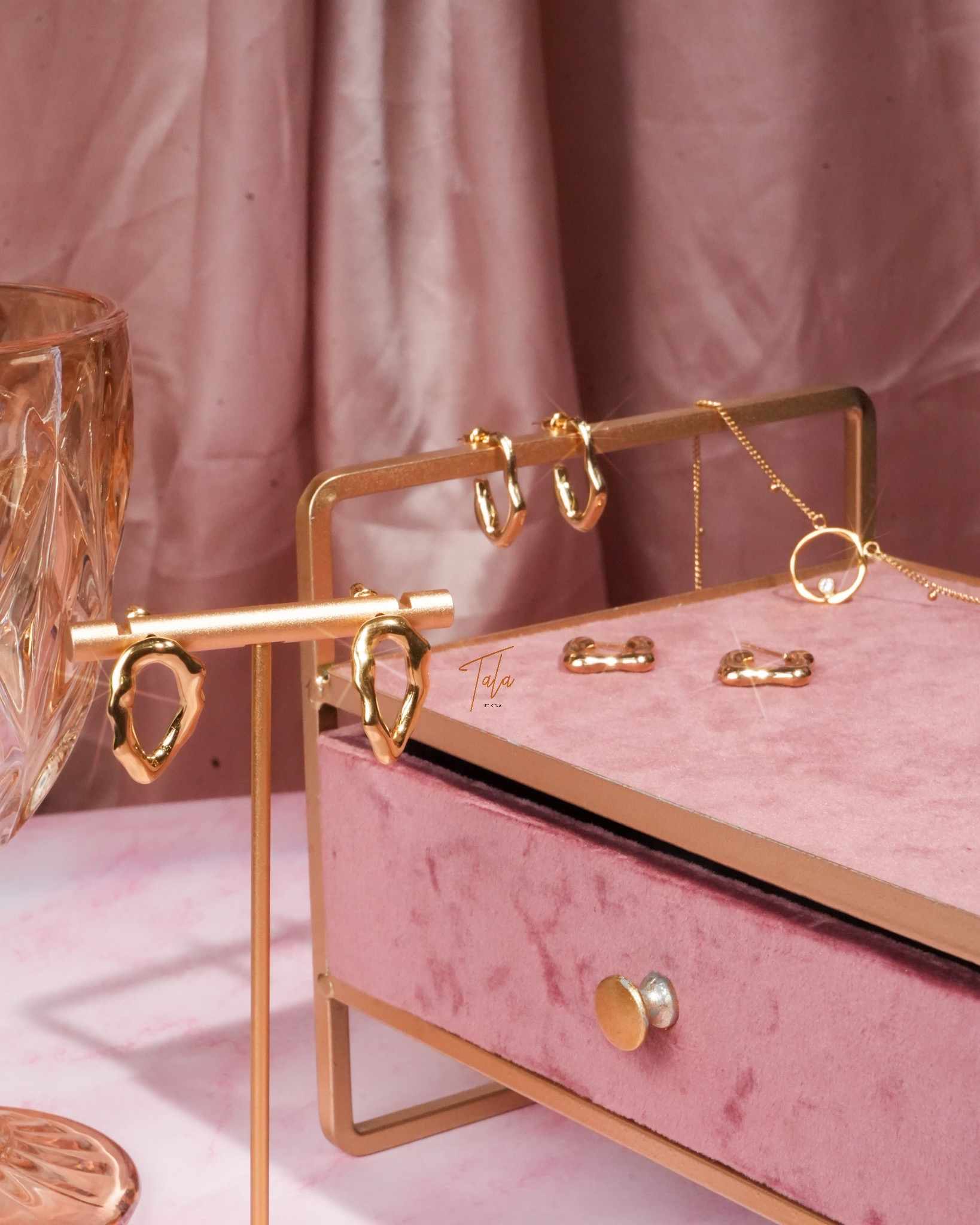 Tala By Kyla Molten Gold Collection - Jaira Earrings Plus Premium Gift Box
Tala by Kyla
Original Design
Molten Gold Collection
Stainless Steel Earring
Sold As A Pair
It comes with random freebies depending on its availability.
*Kindly leave a note if you want all your Tala items placed in ONE Gift Box only. Thank you!*
CARE TIPS:
Remove jewelry before bathing or swimming.
Clean with a jewelry polishing cloth after every use.
Avoid direct contact with harmful chemicals (perfume, lotion, etc.)
Remove jewelry before sleeping.
Treat your Tala by Kyla piece with love and care.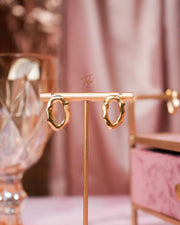 Tala By Kyla Molten Gold Collection - Jaira Earrings Plus Premium Gift Box